Medium Cannon Surrogate Projectiles – STANAG 4569 Level 5 & 6
Posted in: Products on March 31, 2016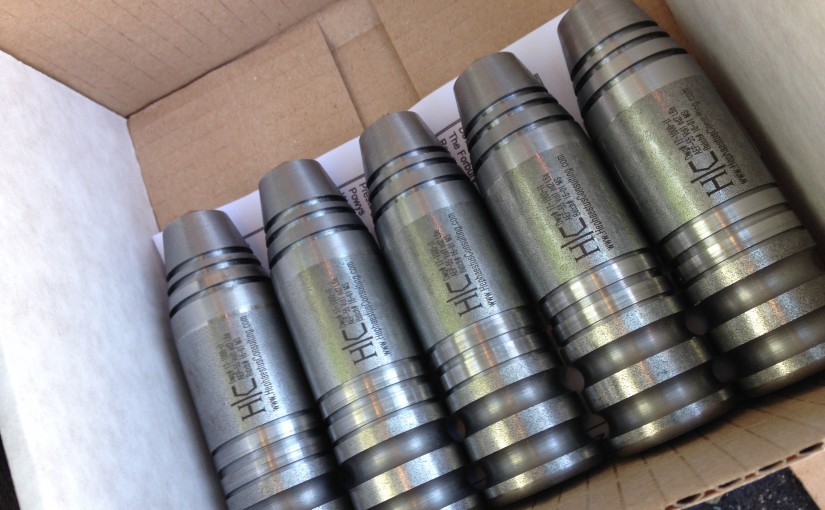 Hephaestus Consulting are extremely proud to offer surrogate test projectiles to suit the most recent version of STANAG 4569 for levels 5 and 6 KE – Medium Cannon.
These cost effective surrogate projectiles are reverse engineered from the specified but almost impossible to acquire PMB 073 (25x137mm APDS-T), PMB 090 (25x137mm APFSDS-T) projectiles as well as the difficult to source and fire 30x165mm AP-T soviet projectile. With matched metallurgy and full batch control and traceability back to the raw material these surrogates provide matched ballistic penetration performance, repeatable flight behaviour all at a affordable price – ideal for ballistic solution development.
Contact Enquiries@HephaestusConsulting.com for further details, pricing and availability.
Data sheets:
25x137mm APDS-T    25×137 APFSDS-T     30×165 AP-T     30×137 APFSDS-T