Partners and Associates
Selected clients and partners: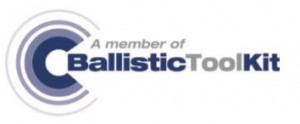 Hephaestus Consulting are proud to be members of the Ballistic Tool Kit (BTK). The BTK was formed in 2006 by a number of Small and Medium-sized UK companies in the defence sector to enable these companies to reach a growing export market. The primary purpose is to pool skills and resources to offer unique, combined solutions to potential customers in the increasing Law Enforcement, Security and Military market place.
The diversity of membership enables BTK to supply, specialist systems, training and targeting systems, optical equipment, specialist lubricants, body armour, personal protection, communications, protective barriers, range and compound design and construction, precision engineering and other specialised services.

Translucidius
With over 35 years of defence and security experience, Translucidus is ideally placed to take innovative products to market, particularly in the Middle East.
Translucidus is a niche defence and security consultancy which specialises in introducing innovative products and capabilities to new markets. A depth of defence and security knowledge is supported by market experience and a wide database of high level contacts; particularly in Europe and the Gulf region.

International Ballistics Society
The international ballistics society supports and promotes the highest level of technical interchange and experience in the field of ballistics internationally in the broadest sense.
Hephaestus Consulting are Silver Corporate sponsors of the society.
IBS organises the worlds foremost ballistics symposium. In 2016 the symposium returns to the UK with the 29th ISB being held in Edinburgh, Scotland from the 9 – 13th may.