Fragment grenades for Vehicle Blast Testing
Posted in: Products on May 6, 2021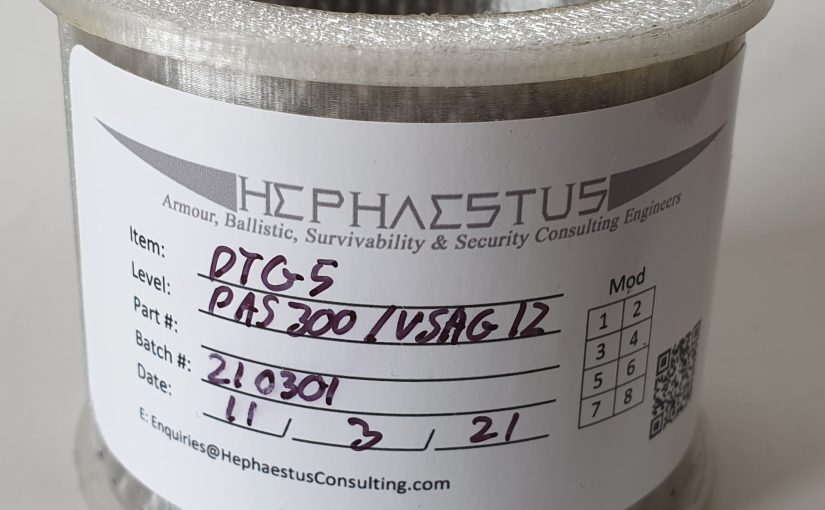 Hephaestus Consulting supplies inert fragmentation bodies for armoured vehicle blast testing. These products include:
DTG-5 surrogate to suit PAS-300 and VSAG-12 CAV test standards (HG-85 surrogate)
DM-31 surrogate to suit AEP-55 / STAMAG 4569 level 1 under-belly mine blast
DM-51 surrogate to suit PAS-300, VSAG-12, VPAM
All our blast testing devices are produced in house and supplied with a CoC which includes metallurgical testing and traceability of the fragmentation. No other supplier offers this level of QA and performance assurance. All of our products are supplied inert and, free from explosives (they are filled at the test site prior to use). This eliminates the logistical challenges of transporting energetic materials.
DTG-5 Devices have been supplied to numerous UK test organisations and armour manufacturers for R&D blast testing, an example test can be seen HERE
Please use the following enquires form for more information.
https://www.hephaestusconsulting.com/contact/
DATA SHEETS HERE:
Hephaestus Datasheet Surrogate Fragmentation devices